July 1, 2017
Stone Soup is now Digital + App + printable PDF + print Annual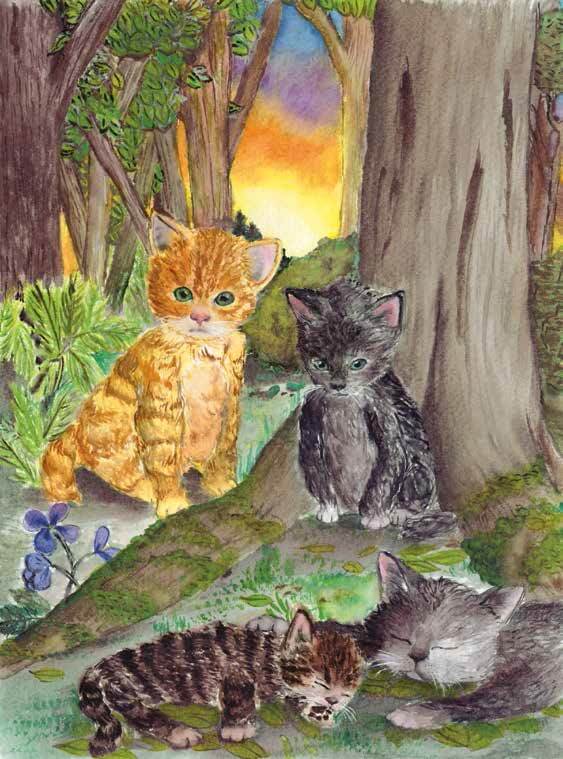 The Children's Art Foundation was founded in July, 1972. We published our first issue of Stone Soup in the Winter of 1973. I am no longer a college student living in a dorm room — which was the first office of Stone Soup. It is 2017, the world has changed, and the student that was is now a man with very grey hair.
Times have changed and Stone Soup has changed — and is changing — with those times.
To be very honest with our readers, we waited a bit long to embrace the publishing forms of the 21st century — digital, app, PDF, and print on demand. But we are now there. Or, I might say, we are now there, almost. The almost part is that it is going to take us another six months or so to give you a web site that is truly equal to the fabulous material our child writers, artists, composers, photographers, and filmmakers produce.
But here is what you now get when you subscribe to Stone Soup, the one and only literary magazine by children to age 13.
Your young reader gets:
11 issues of Stone Soup per year: monthly, with a combined July/August issue.
3 special themed issues, the first of which is a poetry issue this September (still open for submissions).
Online access to the current issue through the browser of your choice on a computer, tablet, or phone.
Online access to the past 20 years'-worth of Stone Soup writing, organized by issue and theme, and word searchable.
Offline Access to all of this on your tablet or phone with an Apple or Android app.
Offline access to all of this material through printable PDFs of the previous 20 years worth of Stone Soup issues (to be expanded to the previous 45 years'-worth of magazines in the original editions).
A beautifully designed print Annual, made to be treasured, that is published mid November and available at Amazon.com.
Our website and apps are completely ad-free, and contain no external links. We never share any reader, subscriber or usage details of any kind with other organizations.
Currently, today, when you subscribe to Stone Soup, the child you buy for has instant, secure access to over 2,000 pages of stories, poems, and book reviews written and illustrated by their peers.
It is the fact that Stone Soup is written by its young readers that sets it apart from anything else you might buy for them. Stone Soup is not a product that sees children as targets of a product designed for a market niche — be that a Netflix show or a video game. Stone Soup is a magazine that understands children as creative artists with the capability to create their own literature, music, art, film. Our role is to give our readers their own voice. We publish what they are saying in their own words.
The Children's Art Foundation is a nonprofit 501(c)3 charity. We have been given tax exempt status because we are an educational institution that supports parents and teachers in a shared vision of encouraging children to make the effort to speak their own minds through art, and then to share that art with their peers.
Stone Soup costs $24.99 per year. But, you can also become a partner with us in empowering young creative voices by subscribing at the rate of $3.00, $5.00 or $10.00 per month. If you are an American subscriber, then a substantial portion of your subscription is tax deductible. And if you choose to help us further with a donation, then that is fully deductible.
If you are a teacher, then please also consider buying a site license for your classroom and school. A School site license costs $225 and offers you and your students an unbelievable wealth of material in support of creative writing.
Thank you.
William Rubel
Founder & Executive Director