Hands On Art Workshops
Kakuma Refugee Camp, Kenya
About Hands On Art Workshops
Kakuma Refugee Camp is located in north-west Kenya. The camp was established in 1992 and is home to over 190,000 refugees from 21 nationalities. There are over 108,000 children living in the camp, including more than 90,000 primary and secondary school-aged children. There are 26 primary schools and seven secondary schools in Kakuma Refugee Camp.
In 2015 UK-based artist Lisa Milroy initiated Hands On Art Workshops with the support of Vodafone Foundation (UK registered charity 1089625) and UNHCR, the UN Refugee Agency. Hands On Art Workshops contributes to Vodafone Foundation and UNHCR's 'Instant Network Schools' partnered digital learning programme, which has connected over 86,000 refugee students to digital education. Hands On Art Workshops offers practical art workshops to primary and secondary school students in Kakuma Refugee Camp, which Lisa delivers from London through live interactive video conference sessions. Lisa travels to Kakuma annually to deliver Hands On Art Workshops, working with UNHCR Kakuma.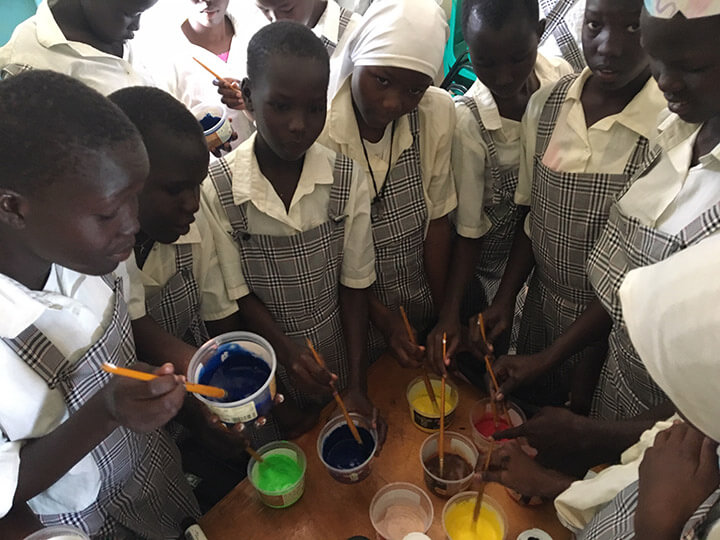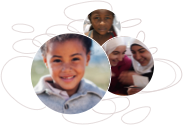 Your donations help the world see through their eyes.
Submit Your Work
Do you want to become a published Stone Soup author, artist, blogger, or book reviewer? Submit your work to get started!
Become a contributor.
Are you involved with an organization serving refugee children? Help us tell their stories. Apply today.