Karam House
Istanbul and Reyhanli, Turkey
About Karam House
Karam House, a Karam Foundation initiative, is a community leadership and education hub for Syrian refugees in two locations in Turkey. Students at Karam House are provided with opportunities to develop their critical thinking skills and creativity on their own path to community leadership.
Please click here to learn more about our YOUNG LEADERS!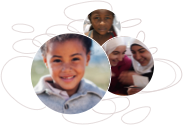 Your donations help the world see through their eyes.
Submit Your Work
Do you want to become a published Stone Soup author, artist, blogger, or book reviewer? Submit your work to get started!
Become a contributor.
Are you involved with an organization serving refugee children? Help us tell their stories. Apply today.