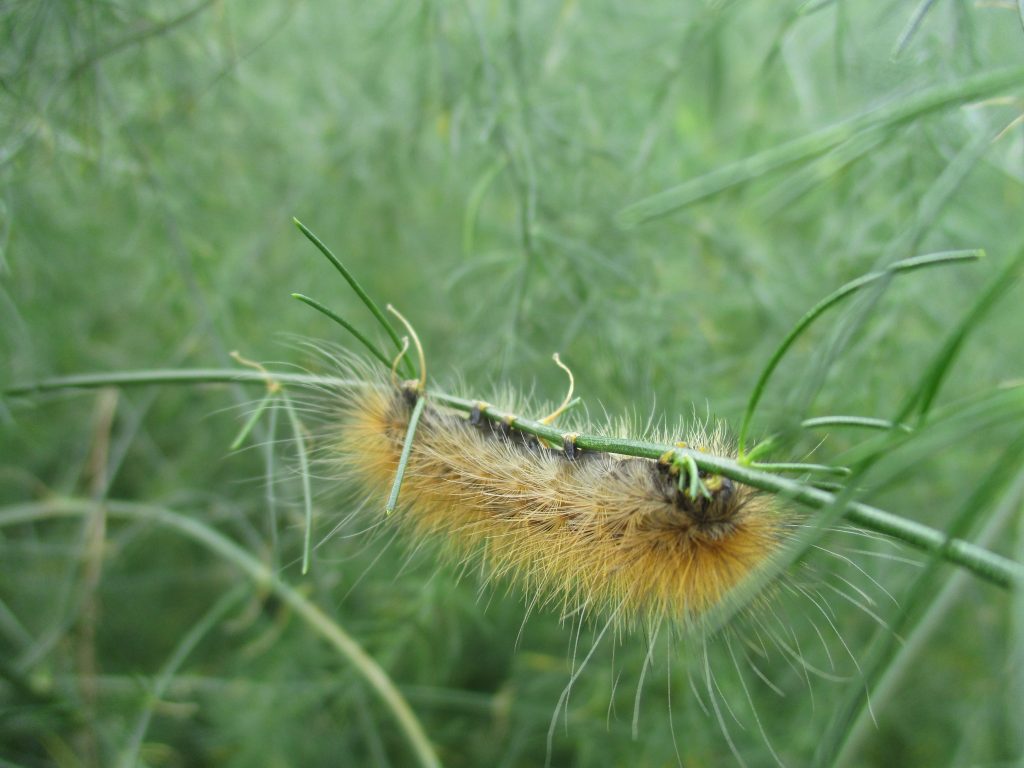 SYNOPSIS
When two boys sit down in a school cafeteria for lunch, one gets a lesson he'll never forget.
Author's note: When the topic of food stability comes up, I always point out that the insects are better for us and more sustainable. I get reactions close to this every time I bring it up. This scene is an exaggerated version of that reaction.  
CHARACTER LIST
---
BENJAMIN Male, ten years. Always the guy in the background. The guy that helps people when they're hurt. The kind of guy that doesn't like being "in the light," so to speak.
JACOB Male, nine years. Would be considered a "nerd." Is very smart,and talks very fast. Gets bullied a lot.
INT. SCHOOL CAFETERIA - DAY
TWO FRIENDS, JACOB and BENJAMIN, are sitting down to eat their lunches. JACOB takes the meat out of his sandwich and puts it to the side with disgust.
JACOB
I wonder why the cooks always put meat in these sandwiches.
BENJAMIN
(Looking confused)
Yesterday you were wondering why they didn't put more meat on the sandwiches.
JACOB
(Still looking at the sandwich, more disappointed than disgusted)
I thought this school would have made the change.
BENJAMIN
(Looking even more confused)
What change!(Looks around, getting more and more confused)
Does this have to do with school?
JACOB looks at BENJAMIN, surprised that he didn't hear the news that everyone knows about.
JACOB
Come on! We should all reduce our carbon footprint.
BENJAMIN
Wait... what does meat have to do with our our carbon footprint?!
JACOB looks up as if making a list in his head.
JACOB
Well, cows, chickens, and like, sheep are causing global warming!
BENJAMIN
Has…
(sighs)
Has your sister told you this?
JACOB
(Looking at Benjamin with disbelief)
NO!(Calmly)
I saw it on the TV.
BENJAMIN
Really? So, what did it say?
JACOB
Well…(tilting his head)
...it said something about farts, nutrition, factory fumes...
BENJAMIN
HOLD THE PHONE! Farts?
JACOB
(Fast-paced and excited)
Did you know that cow and sheep farts are releasing methane into the air?! Whatever that is.
BENJAMIN
Isn't that a gas?
JACOB
I think so.
BENJAMIN
Wait! Nutrition?
JACOB
Yeah! Nutrition. It said something like... we should stop eating land-based backboned animals, and we should all start eating INSECTS!(BENJAMIN'S face sinks into horror.)
Yeah, I've been doing some research....
BENJAMIN
WHAT! WHAT!! INSECTS!!!
JACOB
(Calmly)
OK... So I was saying...
BENJAMIN
WHAT IS GOING ON IN MY LIFE!?!?!
JACOB
(A little bit aggravated)
Yeah, and I was going to—
BENJAMIN
(Cutting off Jacob for the third time)
NO!!! I AIN'T GOING TO DO THAT, NO WAY, NO WAY! NO NO NO(Getting faster)
NO, NO, NOOOOO!
JACOB
(Aggravated)
YEAH, and I was going to ss—
BENJAMIN
—No way I'm eating spiders!
BENJAMIN closes his eyes and takes a deep breath. A couple beats pass.
JACOB
You're calm now, right?
BENJAMIN
(Still taking deep breaths)
Yeah. I'm still not eating spiders.
JACOB
(In a "matter of fact" voice)
Well, Spiders are ARACHNIA, not insects—
BENJAMIN
Whatever! Anyway, you get what I mean.
JACOB
No, I don't "get what you mean."
BENJAMIN
I AM NOT EATING ANY INVERTEBRATES!
JACOB
Why?
BENJAMIN
What do you mean, "Why"
JACOB
Why?
BENJAMIN
(Very certain)
They're spiders.
JACOB
(Exasperated)
Once again...(sighs)
spiders are—
BENJAMIN
NO!(Aggressively but softer, softly and grumbly)
I don't care or know about any of that until now.(Louder)
I don't trust this TV show.
JACOB
It was on National Geographic!
BENJAMIN
(Slowly)
OK, that's a little bit better.
JACOB
(SLOWLY at first, then FAST anyway)
I've been doing some research on food sources,especially incredibly sustainable ones, and I think I have found the perfect spot to find the perfect food!(Waits a couple seconds then says a little too loud than allowed for the cafeteria)
COCKROACHES!
JACOB points off screen. BENJAMIN'S face sinks into disbelief and horror. BENJAMIN starts to take deep breaths, but his whole body is tightening up.
BENJAMIN
(Very softly)
Wh—wha—what—?
JACOB, completely oblivious, picks up a container with some MEALWORMS in it.
JACOB
Sadly I could only find some mealworms at the pet store. They were out of cockroaches…
BENJAMIN
(Still taking deep breaths)
B—b—bu—but... B—b—but...
JACOB
(Still COMPLETELY oblivious)
Mind you there are quite a lot of cockroaches in the kitchen, but they most likely have diseases, because they're not farmed. It wouldn't be much of a change because—
BENJAMIN holds his stomach as if almost regurgitating.
JACOB (CONT'D)
We already eat about half a cockroach a day!
BENJAMIN gets more and more horrified.
JACOB (CONT'D)
Through breathing!
BENJAMIN stops breathing and opening his mouth.
JACOB (CONT'D)
And just opening and closing our mouths.  
BENJAMIN takes both of his hands and claps them over his mouth. JACOBS shrugs then picks up his sandwich (without meat) and adds mealworms to it.  As he bites into the sandwich, BENJAMIN faints, his face falling into his food.
CUT TO BLACK
THE END