My Start Project
Kakuma Refugee Camp, Kenya
About the My Start Project
WE ARE
…a project for Gua Africa charity, spearheaded by activist, musician, and former child soldier Emmanuel Jal, and we work in Kakuma Refugee Camp and schools across the UK. We believe that creative learning is integral to every young person's social and emotional development, but in particular to those who have been isolated from mainstream education and affected by conflict and trauma.
My Start is an art project founded in 2011 with the purpose of tackling the subject of conflict and displacement in a truly unique way; offering high-quality creative education to young refugees and delivering exceptional learning resources to students in the UK.
CREATE | COMMUNICATE | CONNECT
The art and film created at Kakuma serve as a powerful resource for students in the UK to engage first-hand with young refugees through their own creative expression.
We present assemblies and organize workshops to encourage strong communication links between their students and ours in the camps.
We are always looking to expand our network of UK schools and would love to engage with your school and welcome you to join us in this compelling project.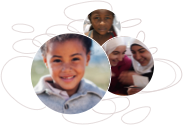 Your donations help the world see through their eyes.
Submit Your Work
Do you want to become a published Stone Soup author, artist, blogger, or book reviewer? Submit your work to get started!
Become a contributor.
Are you involved with an organization serving refugee children? Help us tell their stories. Apply today.